Visiting Port Vendres is unusual because its port is in the heart of the town.
For those freshwater sailors who prefer to keep their feet on the ground but still want to watch the sailors manoeuvre, many fishing boats come and go to supply the fish market. Also a marina, it is possible to watch beautiful yachts arrive or park.
Here is some interesting information to help you get past the vague idea of this municipality and arrive at your destination.
During the French Revolution, the place was momentarily called "Port de la Victoire".
Port Vendres is a natural deep water port.
Explosives were once manufactured at the Paulilles dynamite factory located in the commune of Port Vendres.
Port Vendres has an underwater excavation depot near the port and within its walls. The recovered remains are stored, restored and archived.
What to do in
Port Vendres ?
To be seen and seen again
In addition to the unmissable water sports, hiking, swimming by the beach and Catalan culinary specialities to be tasted, a rich historical heritage is to be discovered by strolling through the streets of Port Vendres and its surroundings, especially at altitude for a breathtaking view.
Climb to the top of the mountain of Béar with its strategically positioned fort. From here you can see the Béar redoubt, a fortification once built to defend Port Vendres and its access to the harbour, and an approach lighthouse with a metal tower at the end of the jetty that was built by a pupil of Gustave Eiffel.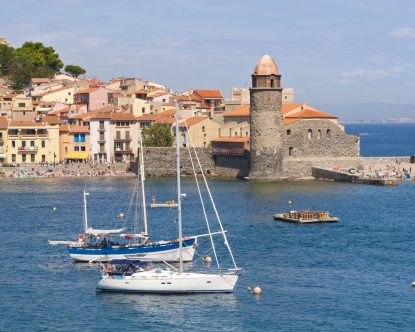 To spend a magnificent day where the colours of the sky and the sea merge together, contrasted by the stones and the vegetation, go to the "jewel of the Vermeille coast".
The second most southern seaside resort in France, Banyuls is visited all year round.
Meet in a place of preserved splendour.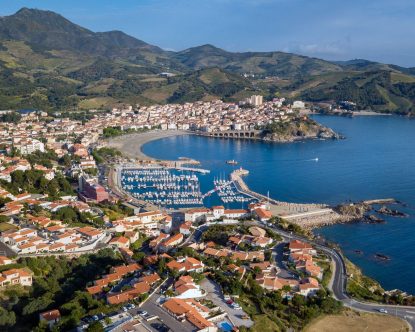 As a continuation of your journey along the Costa Verde, cross the border into Spain.
You will find yourself in Cadaqués, the haven of the pirates!