Cadaqués is the most easterly town on the Iberian Peninsula and is located in the very north of the Costa Brava and on the Cap de Creus peninsula. Authentic and picturesque, it is a beautiful place where time passes more slowly; where plenitude and tranquillity are around every corner; where you simply wish you could stay.
Grab your best walking shoes and let's go and discover this typical corner of Catalan culture.
Catalan municipality in Spain
Salvador Dali is a well-known painter in the region because he lived in Portlligat, a small fishing village close to Cadaqués.
The Cap de Creus lighthouse, near Cadaqués, is one of the oldest in Catalonia (built in 1853).
After attacking ships on the high seas, Cadaqués was a place of refuge for pirate bands.
To immerse yourself in its history and culture and to get a good look at Cadaqués, visit the Museo de Cadaqués.
To stroll around, visit the historic centre of Cadaqués with its art galleries, shops, and beautiful little streets with the view of the Mediterranean in the background. You will probably meet cats on the street corners begging for your attention.
Combine business with pleasure by sailing along the coast with a typical meal at lunchtime while being rocked by the peaceful waves of the sea.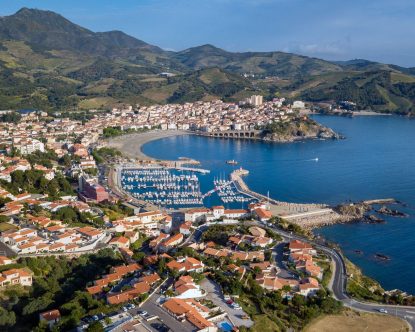 The second most southern seaside resort in France, Banyuls is visited all year round.
Meet in a place of preserved splendour.
Port-Vendres, a town on the Mediterranean coast, is located to the south-east of Collioure and to the north of Banyuls-sur-Mer.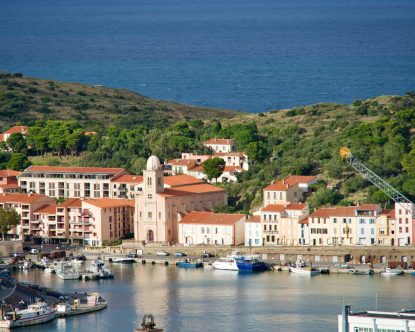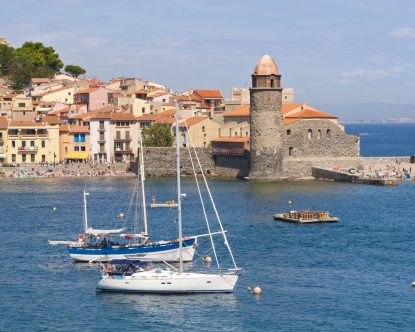 To spend a magnificent day where the colours of the sky and the sea merge together, contrasted by the stones and the vegetation, go to the "jewel of the Vermeille coast".