On the Mediterranean coast
If you love painting, history and anchovies, you will certainly find it hard to leave Collioure. Of course, there is a lot to see and this is a rather brief summary to define this resplendent commune in the Pyrénées-Orientales.
A colourful landscape and a city of artists, famous personalities such as Picasso came to Collioure to be inspired, to express their talents and certainly also to enjoy the place.
We invite you to find out more about this place of historical, architectural, artistic and maritime wonders.
A visit to Collioure is a must!
Fauvism, a pictorial movement, was created by Henri Matisse - accompanied by André Derain - in Collioure during the summer of 1905.
The Royal Castle of Collioure is the last medieval royal castle in France (along with the Castle of Vincennes) and has been a listed monument since 1922.
Collioure is a seafaring town whose main speciality is its famous anchovies, which can be tasted during a short walk near the port.
What to do in Collioure ?
For a nice walk, stroll along the Boramar beach and then go to the Mouré district with its shady alleys and original coloured walls. For a 360° view of the bay, go to Fort Saint Elme
For history and culture, visit the Museum of Modern Art and the medieval Royal Castle.
To visit Collioure and its beautiful surroundings by car, and also to get to the Spanish border, take the direction of Cerbère from Collioure where you will encounter beaches, coves and vineyards with a view of the Mediterranean on both sides of your route.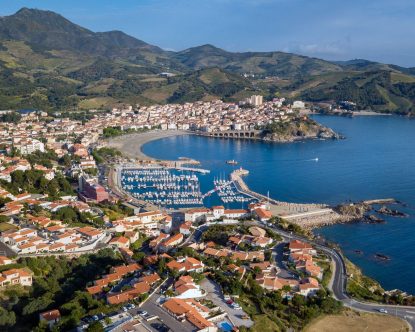 2
e
Banyuls is the southernmost seaside resort in mainland France and is visited in all seasons.
Meet in a place of preserved splendour.
Port-Vendres, a town on the Mediterranean coast, is located to the south-east of Collioure and to the north of Banyuls-sur-Mer.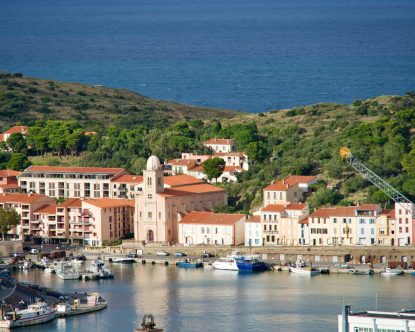 As a continuation of your journey on the Vermeille coast, cross the border into Spain.
You will find yourself in Cadaqués, the haven of the pirates!